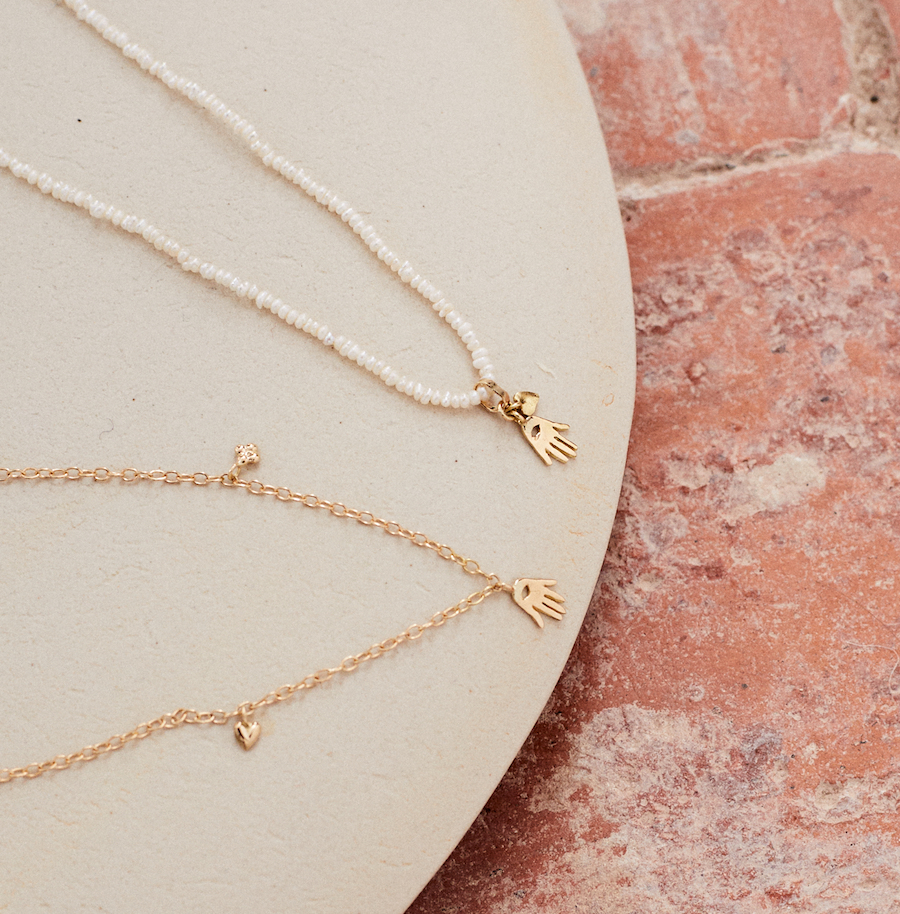 Our talisman jewelry can be worn with any outfit to bring you luck, in addition to adding a particular flair to your look.
These new pieces are close to our hearts at Monsieur, as they are symbolic and serve as protection.
First, there is the Sofia necklace, available in three colors- white pearl, blue lapis, and green aventurine- that enhance the gold glow of the hand-shaped pendant. Choose wisely: each stone has a power that is unique to it. Lapis rejuvenates and generates balance, Aventurine soothes and comforts, and the pearl highlights softness and femininity.
Next, there is the Dina bracelet, necklace, and earrings in 18 karat gold. Timeless
Read more »